About Mina Brasserie
MINA Brasserie is a modern, bustling brasserie for breakfast, lunch and dinner, serving a selection of hearty dishes, in partnership with award-winning celebrity Chef Michael Mina.

You are welcomed by a fun and dynamic space for both private diners and larger groups to graze on delicious sharing plates from morning until night . The outdoor terrace is alive with lounge seating, lush green trees and the gleaming golden bar of MINA Brasserie features a collection of classics, with an emphasis on traditional aperitifs and hard to find spirits from around the world.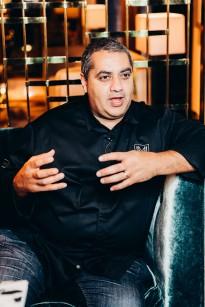 Founder of the Mina Group
Michael Mina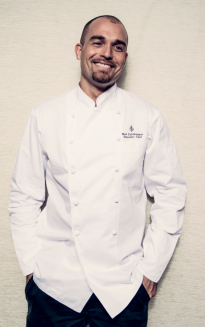 Executive Chef
Matthew Dahlkemper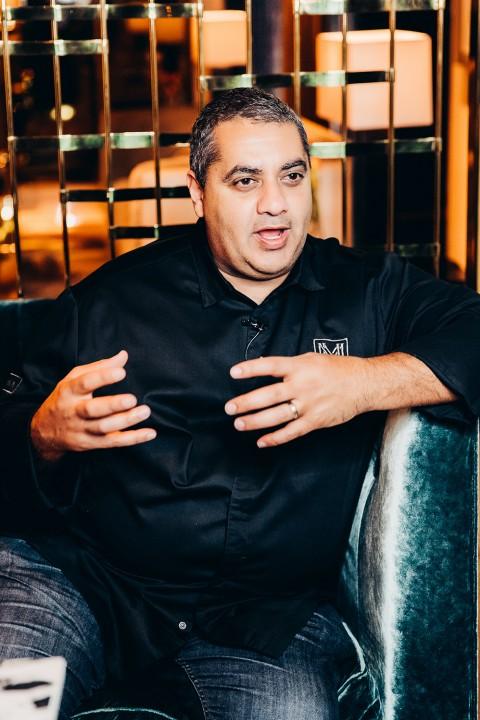 < Back
Michael Mina
Michael Mina's story is one of two decades of influence, passion and achievement. With the October 2010 opening of MICHAEL MINA, his eponymous signature restaurant in San Francisco, Michael is at the helm at the same location (formerly AQUA) and city where he first established his culinary reputation 20 years ago.

With accolades including James Beard Foundation "Who's Who of Food & Beverage" inductee in 2013, Bon Appétit Chef of the Year 2005, San Francisco Magazine Chef of the Year 2005, as well as the International Food and Beverage Forum's Restaurateur of the Year 2005, Michael continues to dazzle the culinary world with bold dining concepts that have contributed to San Francisco's reputation as a world-class epicurean destination and made him an integral part of the dining scene across the country.

Michael's culinary and business vision led to the founding of Mina Group, with partner Andre Agassi in 2002. Under the auspices of Mina Group, he has opened almost 30 operations including FIREBIRD DINER, MICHAEL MINA, CLOCK BAR, RN74, BOURBON STEAK, ARCADIA, STONEHILL TAVERN, STRIPSTEAK, WIT & WISDOM, PUB 1842, THE HANDLE BAR, MICHAEL MINA 74, PABU, THE RAMEN BAR, BOURBON PUB, LOCALE MARKET and BARDOT BRASSERIE.
Executive Chef
Matthew Dahlkemper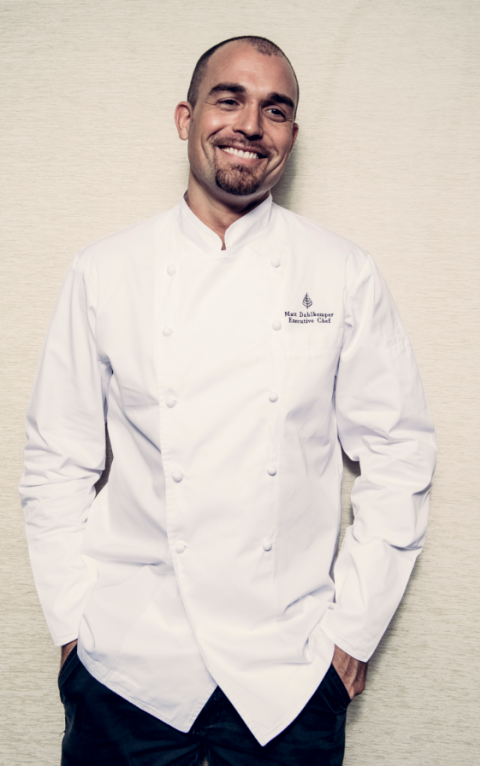 < Back
Matthew Dahlkemper
From butchering beef at a busy Chicago steakhouse, to developing the charcuterie programme at a luxury Las Vegas hotel, to fashioning eight-course "FarmTable" tasting menus at a singular curated culinary experience in sunny Florida, Matthew Dahlkemper has really made his way around the culinary landscape over his decade-long cooking career.

Born and raised in Chicago, Dahlkemper had eyes on becoming a repo man – "my mother wasn't impressed by that" – when he began working in restaurants while still in high school. When he enrolled in a cooking class, a teacher recognized his talent and bumped him up to a program geared toward students with professional ambitions. "I set the bar very high for myself, very early," he recalls, adding that he began to realize then what he knows for certain now: "Cooking is not an easy job. But if you have passion and a willingness to go for it, it can be rewarding on many levels."

Dahlkemper's passion and willingness took him to hotels in Chicago and Las Vegas, and then on to Miami and later St. Petersburg, Florida, where he first hooked up with Mina Group. In 2014, he become Chef de Cuisine of Mina Group's first concept restaurant, Locale Market in St. Petersburg, overseeing more than 100 employees and 11 different kitchens and working closely with area farms, ranches and fisheries to bring in local products. "It was a daunting experience but really fun," he says of his time at Locale Market. "Chef Michael's expectations are naturally very high. But if you grow in your position, that's what's important to him."
Founder of the Mina Group
Michael Mina